About Us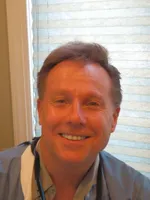 Dr. Genung graduated from Fairleigh Dickinson University in 1978 with his degree in Doctor of Dental Medicine. He specializes in cosmetic dentistry as well as dentistry for the whole family. He is a lifelong Denville resident. He loves to spend time with his 2 children, Jacqueline and Stephen. He also likes to bike, watch his son play soccer, build projects, and travel.
Arleen Ferro is our Office Manager. She has been with us since April 2005. Arleen graduated from Roxbury High School in 1976. Since then she has worked in the medical field. Arleen married her husband George in June 2010. Their favorite past time is cheering for their favorite team….Go Yankees!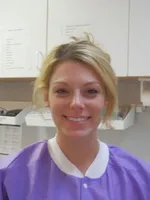 Deanne Bilenski is our Dental Assistant. She has been with us since July 2008. Deanne graduated from the Berdan Institute in 2008 with a degree in Dental Assisting and her Dental X-ray License. She likes fishing, hiking and going to the m ovies.
Linda is our Dental Hygienist. She has been with us for many years.
Kurstin is our Dental Assistant. She has a degree in Dental assisting
and has herX-ray license